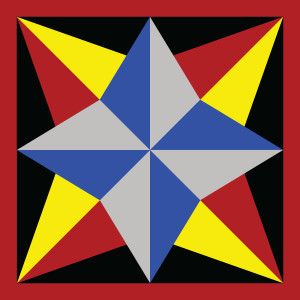 Interested in a barn quilt?  We have two that need adopted, including this stunning one!
Barn quilts aren't for everyone, and due to the sale of a Grantsville area property, the Blazing Star barn quilt is now available for relocation.
The stunning barn quilt was donated by Laura Smith in honor of her friend, Susan Emmet, upon her graduation from medical school.
Location:
To be determined
GPS:
To be determined
---
This barn quilt made possible in part by: